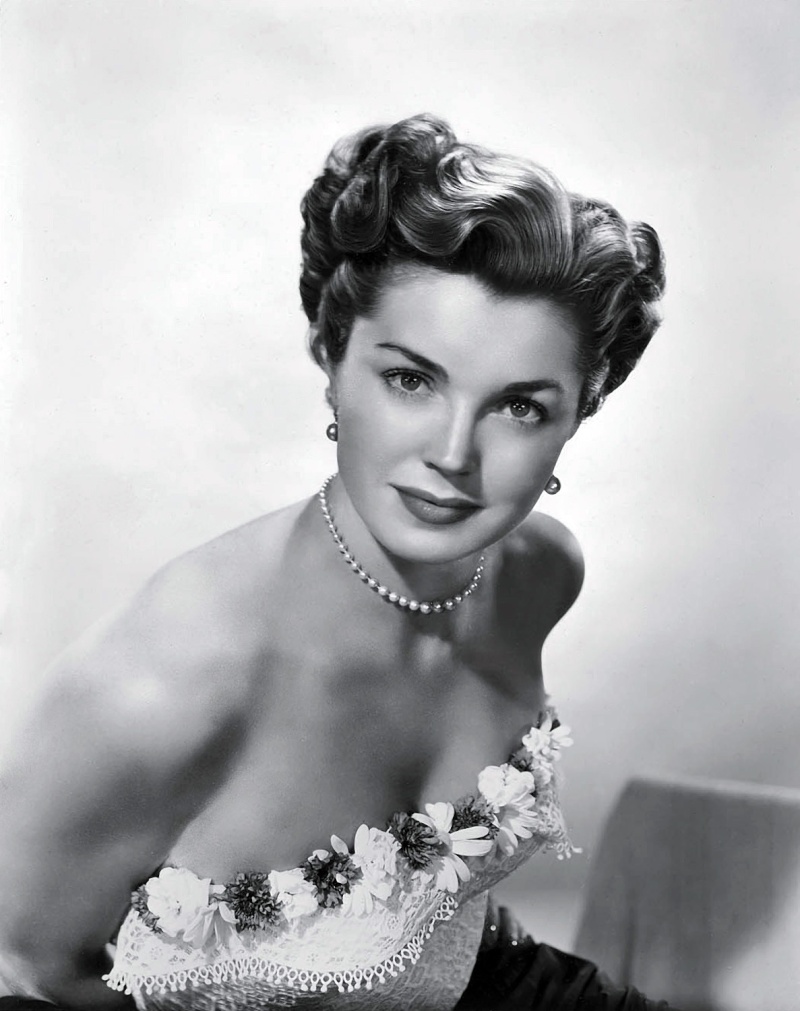 De son nom complet Esther Jane Williams, Esther Williams est une nageuse et une actrice d'origine américaine qui voit le jour le 8 août 1922 en Californie, à Inglewood.
Nageuse de vocation, mais surtout talentueuse de nature, elle se fait connaître par les films « Le bal des sirènes » et «La première sirène », où elle dévoile des prestations à la fois olympiques et artistiques incomparables.
Une beauté et un talent exceptionnels qui, aujourd'hui encore, demeurent une référence dans l'univers du cinéma.
Un premier rôleVéritable fanatique de la natation, Esther Jane Williams grandit dans le monde de la piscine et du surf. À peine âgée de 16 ans, elle devient la représentante du Los Angeles Athletic Club et remporte trois championnats nationaux, notamment dans les 100 mètres nage libre.Mais développant en même temps une attirance pour l'univers du cinéma, elle décide, vers la fin des années 30, de tenter sa chance à Hollywood.
Arrivée dans la capitale des paillettes et des étoiles, Esther Williams ne tarde pas à se faire remarquer. À la fois talentueuse et belle, elle ne passe pas inaperçue lors des castings et se fait recruter par Billy Rose pour jouer le premier rôle féminin aux côtés de Johnny Weissmuller, dans son « Aquacade » de San Francisco. Une comédie musicale à Broadway jouée par plus d'une centaine de nageurs.Au fil des scènes, elle se fait à nouveau découvrir par les dirigeants de la MGM. Ceux-ci, conquis par les talents de la jeune femme, n'hésitent pas et la fait immédiatement signer un contrat.Son premier rôle sera alors celui de Sheila Brooks dans le film « Andy Hardy's double life », en 1942. Un long-métrage qui met à l'affiche Mickey Rooney et qui, étant bien accueilli par le public, va permettre à Esther Williams de s'identifier en tant qu'actrice.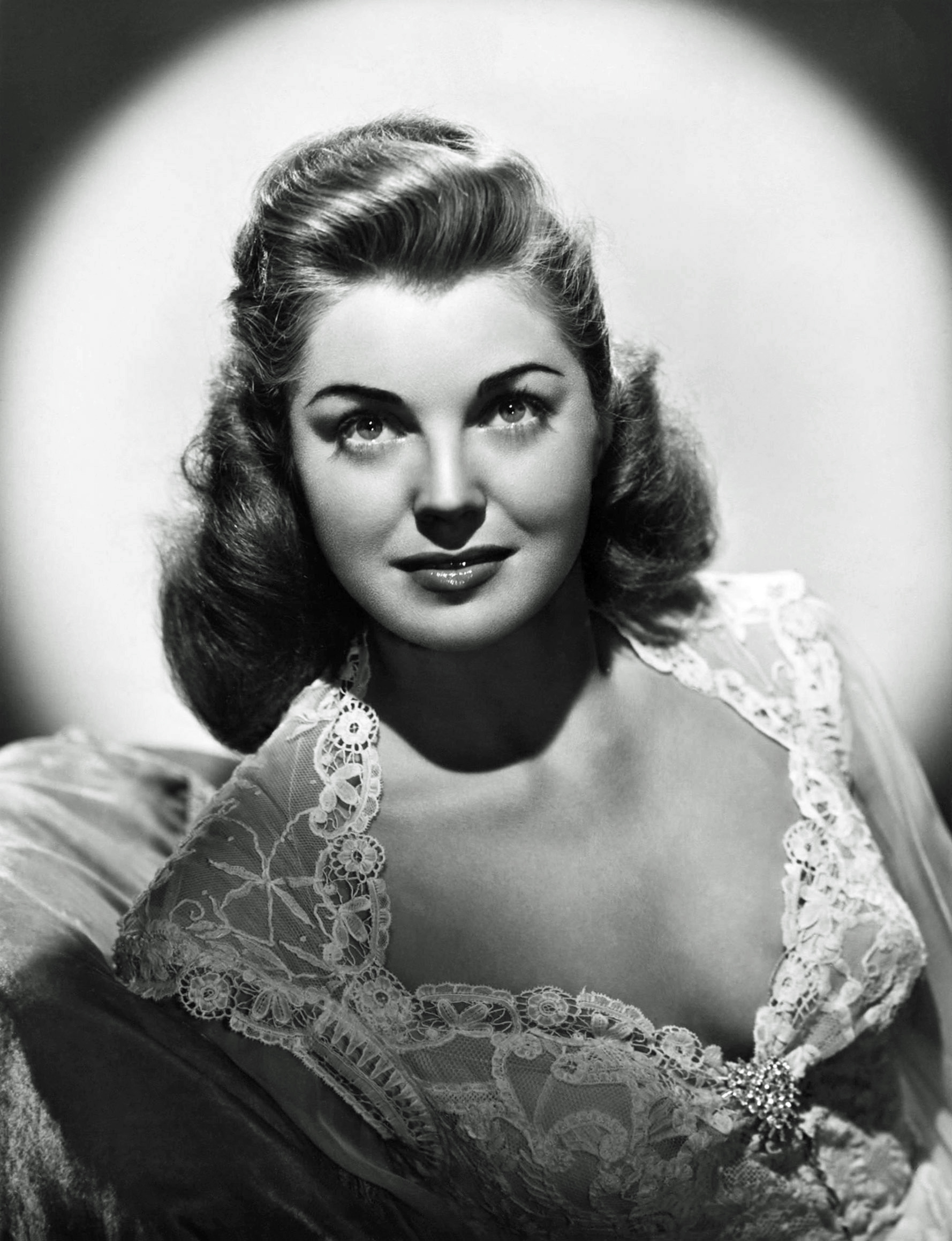 « Le bal des sirènes »
Après le succès de « 
Andy Hardy's double life 
», il n'est plus question pour 
Esther Williams
 de reculer. Une année plus tard, en 1943, elle refait à nouveau apparition dans un long-métrage intitulé « 
A guy named Joe
 » et, en 1944, dans « 
Le bal des sirènes
 ».Ce dernier, un film musical réalisé par 
George Sidney
, permettra encore une fois à 
Esther Williams
 de dévoiler ses talents. Aux côtés de 
Steve Elliot
, elle y présente des scènes de natation synchronisée exceptionnelles qui fascinent inévitablement le public.
Ces scènes seront d'ailleurs parodiées à plusieurs reprises dans le futur, si l'on ne cite que dans l'épisode « Bart of darkness » de « The Simpsons ».
Les années 40 et 50 sont sans doute les années de gloire d'Esther Williams. Au cours de cette période, elle joue dans près de trente films, dont « La pluie qui chante » en 1946, « Le souvenir de vos lèvres » en 1947 ou encore « Carnaval au Texas » en 1951.
Elle fait également une apparition dans « La première sirène » ou « Million dollar mermaid » en 1952 et dans «Jupiter's darling » en 1955. Des longs-métrages de la MGM qui marquent particulièrement la carrière de la jeune actrice, étant donné l'originalité des cascades qui y sont présentées.
Esther Williams a d'ailleurs été victime de plusieurs accidents lors des séances de tournage.
La fin d'une carrière
Vers la fin des années 50, 
Esther Williams
 devient plus discrète sur les écrans. En 1956, après avoir quitté la MGM pour signer chez Universal International, elle tourne toutefois un nouveau film intitulé « 
Le moment d'oubli 
».S'ensuivent quelques films à modeste succès, dont « 
Raw wind in eden
 » en 1958 et « 
The big show 
» en 1961. Elle tourne ensuite son dernier film « 
The magic fountain
 » en 1963 avant de quitter définitivement l'écran.Son nom ne réapparaîtra qu'en 1994, dans le documentaire « 
That's Entertainment! III
 » et sera également emprunté pour représenter une ligne de maillots de bain pour femmes.
En ce qui concerne les histoires d'amour, celles d'Esther Williams sont sans doute les unes des plus relatées par la presse. En 1940, la belle se marie avec Leonard Kovner, mais la relation ne durera que quatre ans.
Elle se mariera ensuite avec l'acteur et chanteur 
Ben Gage
 en 1945 et donnera naissance à trois enfants.En 1958, elle décide de quitter à nouveau son conjoint, qu'elle qualifie d'ailleurs de « parasite alcoolique » dans son autobiographie « 
The million dollar mermaid 
» et se remarie à nouveau, en 1969, avec l'acteur 
Fernando Lamas
.Ce troisième mariage prendra fin en 1982 et, en 1994, 
Esther Williams
 acceptera à nouveau la demande d'
Edward Bell
. Le couple demeure encore jusqu'à aujourd'hui.
Esther Williams hoped to compete as a swimmer at the 1940 Olympic Games, but the Olympics were cancelled. Disappointed, she took a job at a department store before she landed the lead role in a swimming and diving show. After the show ended, she landed a contract with MGM studios and made her film debut inAndy Hardy's Double Life in 1942. In the 1960s, she stepped out of the limelight.

CONTENTS
Swimming from an Early Age
Competitive swimmer, actress, swimsuit designer. Born in Los Angeles, California, on August 8, 1921. Sometimes called "America's Mermaid," Esther Williams helped popularize synchronized swimming through a string of hugely popular films in the 1940s and 1950s. The youngest of five children, she suffered a great personal at an early age when her older brother, Stanton, a promising actor, died at the age of sixteen. Soon after his death, Williams found a respite from her sadness by learning to swim. She even got a job at a local swimming pool near her house to earn free swimming time.
As a teenager, Williams was a member of the Los Angeles Athletic Club swim team. She won several national swimming competition events in 1939 and hoped to compete at the 1940 Olympic Games. But the Olympics were canceled because of World War II. Disappointed, she took a job at an upscale department store. But she did not stay on land for long. Producer Billy Rose asked to audition for his swimming and diving show called Aquacade in San Francisco. She landed the lead role opposite Johnny Weissmuller, best known as Tarzan in the popular Tarzan film series.
Film Debut
After the show ended, Williams returned to Los Angeles and eventually landed a contract with Metro-Goldwyn-Mayer (MGM) studios. Around this time, her brief first marriage to Leonard Kovner ended. She made her film debut in Andy Hardy's Double Life withMickey Rooney in 1942. Williams made a bigger splash, however, with her first swimming movie, 1944's Bathing Beauty with Red Skelton. To film the elaborate synchronized swimming scenes, a special pool was built with all sorts of cranes and lifts to capture the action on film. It became one of the most popular films of that year. The next year she married singer and actor Ben Gage.

Career Highlights
Although not an especially good actress, Williams was a sight to see in the water. She starred in a number of aquatic musicals, includingThrill of a Romance, Neptune's Daughter, and Million Dollar Mermaid. People around the world flocked to movie theaters to see the graceful Williams work her magic on screen, making her an international superstar. Unfortunately, her life – both professionally and personally – hit a rocky period in the late 1950s. Her marriage to Gage ended in divorce, and she had some misses at the box office
Business Interests
In the 1960s, Williams had almost completely stepped out of the limelight. At request of her third husband, actor Fernando Lamas, she stopped acting. The couple stayed together until his death in 1982. Instead of performing, Williams focused business interests. After endorsing swimsuits in 1940s and 1950s, she designed her own swimsuit line, the Esther Williams Swimsuit Collection. She also put her name on a line of backyard swimming pools. Both businesses are still thriving today.
Now in her eighties, Williams remains active despite a recent health setback. In 2007, she told Good Morning America's Diane Sawyerduring a television interview that she had suffered a stroke, but that did not slow her down for long. In time, she recovered and returned to swimming.
Esther Williams lives in Beverly Hills, California, with fourth husband Edward Bell. She has three children from her second marriage to Ben Gage.
© 2012 A+E Networks. All rights reserved.
Filmographie
Esther Williams- Le bal des sirènes (1944
http://www.esther-williams.com/